Leading Experts in Data Science Training Solutions
Jumping Rivers has delivered quality data insights from day 1. Based in Newcastle and founded in 2016, the company is bringing a fresh approach to the world of data analytics. Our trainers and consultants come with over 100 years combined experience in R, Python, Stan, Scala and other programming languages. We have worked with some of the largest (and smallest) companies in the world.
Meet Your Team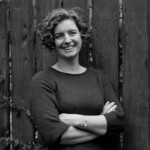 Esther Gillespie
CEO
---
Esther makes Jumping Rivers tick. Her goal is to help clients plan for the future. This means ensuring that what happens now, fits into their big picture.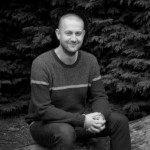 Dr Colin Gillespie
CTO
---
Colin has been using R since 1999. He's the author of a number of R packages and has published the book Efficient R Programming with O'Reilly.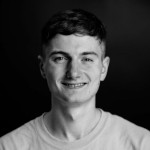 Theo Roe
Data Scientist
---
Theo holds a 1st Class Honours MMathStat in Mathematics & Statistics from Newcastle University. He is the author of many of the Jumping Rivers courses and works with a range of clients.
Sebastian Mellor
Data Engineer
---
Sebastian has a 1st Class Honours MMathStat in Mathematics & Statistics from Newcastle University. He has multiple publications on machine learning, sensor deployments and infrastructure, and data visualisation.
Dr Rhian Davies
Data Scientist
---
Rhian loves using statistics to help people make data driven decisions. As a data scientist, she has worked closely with varied domain experts including physicists, psychologists, game designers and engineers.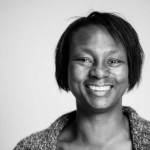 Deborah Washington
Project Operation Manager
---
Deborah is responsible for Jumping Rivers' office support. As Admin Manager, Deborah works across the organisation, to deliver customer requirements and assist the team's daily objectives.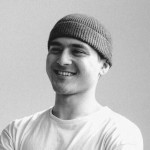 Liam Kalita
Information Security Lead
---
Liam specialises in compliance, security controls, and policies. With a previous 2 years in infrastructure support and consultancy, he ensures secure Shiny app and Posit platform deployments, and promotes a culture of security awareness within the company.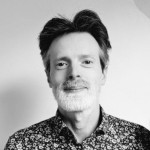 Russ Hyde
Data Scientist
---
Russ has previouly worked in molecular biology and bioinformatics. He holds a PhD in Molecular Physiology and MSc in Mathematics. Russ is an author of several CRAN packages and mentor on the R-for-data-science community.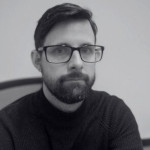 Martin Smith
Data Engineer
---
Martin has been dealing with Windows-based networks for over 10 years and developing SQL Server systems, and likes to study Data Science in Python, but is moving to learn more in R.
Georgia Atkinson
Data Scientist
---
Georgia is currently studying for a PhD in Engineering. Her project looks at applying deep learning techniques to dolphin acoustics. She has a background in statistics and machine learning and enjoys applying her knowledge to real-world problems.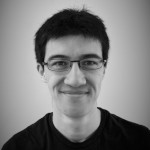 Dr Keith Newman
Data Scientist
---
Following a PhD in statistics at Newcastle University, Keith developed software to improve road safety modelling. He enjoys creating Shiny apps and teaching the use of R.
Dr Myles Mitchell
Data Scientist
---
Myles holds a PhD in Astrophysics and MPhys in Physics from Durham University. He has a background in Python programming and enjoys discerning and visualising trends from vast data sets.
Dr Astrid Radermacher
Data Scientist
---
Astrid did a PhD in Molecular Biology, during which she fell in love with R. She loves extracting meaningful insights from data, and displaying these in visually appealing (and often interactive!) ways.
Dr Clarissa Barratt
Ambassador for Data Science
---
While working towards her PhD in applied mathematics Clarissa discovered her love of science communications. Her goal is to make data science accessible to everyone, and to encourage people to engage with the goings on at Jumping Rivers.
Dr Parisa Gregg
Data Scientist
---
Parisa has a PhD in Particle Physics from Durham University, which she undertook within the CDT in Data Intensive Science. She enjoys programming in Python and applying machine learning to real-world problems.
Dr Shane Halloran
Data Engineer
---
Shane holds a PhD in applied statistics. His favourite programming language is R, and he is passionate about engineering systems which get the most out of data.
Helen Murray
Chief of Staff
---
With over 15 years of experience in HR, finance, events and office management, Helen supports the team and helps the company to excel in their objectives. She excels at supporting excellent company culture and holds level 5 CIPD qualification.
Gemma Nicholls
Operations Manager
---
Gemma is the glue that holds Jumping Rivers together - driving our Strategy, Values and the Customer Journey. Drawing on a wealth of commercial and public sector experience, Gemma shapes and coordinates the operational arm of the business to best deliver value to our customers.
Rich Adams
Relationship Manager
---
Rich has been a client and partner manager in the data and analytics space for the last 3 years with a further background in client management in the finance sector. He thrives off hearing the bespoke and unique ways businesses are getting value from their data.
Susan Smith
Finance and Administrative Officer
---
Susan has more than 15 years practical experience in financial management and holds an AAT professional diploma. She enjoys working with SMEs and manager owned businesses to help organise the numbers and balance the books.
Amieroh Abrahams
Data Scientist
---
Amieroh discovered her love for R and Python while studying Oceanography. She has a wide range of experience in data analysis and training, enjoying extracting meaningful insight from data and making data science accessible to everyone.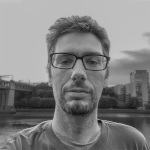 Dr Tim Brock
Data Scientist
---
Tim has a PhD in physics from the University of York. He is a web developer with a passion for bringing data science and visualisation to the browser using JavaScript libraries and frameworks like d3 and Vue.
Osheen MacOscar
Junior Data Scientist
---
Osheen has a 1st Class Honours BSc in Mathematics from Manchester Metropolitan University. He is an aspiring data scientist who can't wait to get started teaching and working on projects for JR.
Dr Jack Kennedy
Data Scientist
---
Jack did a PhD in statistics at Newcastle where he developed and used statistical methods to make complex computer models more efficient. He is a huge proponent of Bayesian methods and loves getting involved with the wider data science community.
Anna Barrett
Personal Assistant
---
Anna supports the Executive team and acts as the first point of contact for the business. Her exceptional collaborative and time management skills keep everyone organised. Anna holds a level 2 and 3 in Business administration, with experience working in the education sector and the NHS.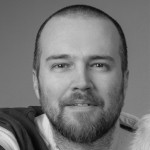 Richard Brown
Senior Cloud Engineer
---
Richard has been working with Cloud Computing for the past 5 years. He has worked with many large clients in a range of sectors. He has AWS professional certifications as a Solutions Architect and DevOps Engineer.