The recordings from this year's SatRdays London conference are here! Over the next couple of weeks, we will be releasing the recordings of some of the excellent talks from the conference!
You'll be able to find them all in this playlist as they're released, and keep an eye on our Twitter feed to see them as they come out.
---
Data comes in all shapes and sizes. It can often be difficult to know where to start. Whatever your problem, Jumping Rivers can help.
---
As a quick reminder, here's a list of talks from the event:
Speakers
Keynote Speakers
Julia Silge (Posit): What is "production" anyway? MLOps for the curious
Oliver Hawkins (Financial Times): Why R is good for journalism
Contributed Talks
Sponsors
Huge thanks again to all of the event sponsors, in particular CUSP London, who provided the venue and AV support, which allowed us to share these with you.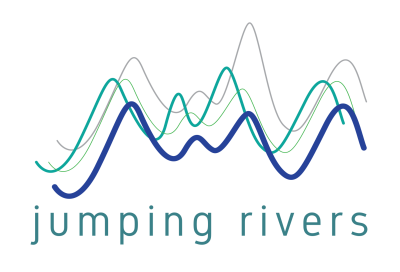 ---