Organisation is now well under way for Shiny in Production on 6th-7th October! Our events team here at Jumping Rivers have been hard at work to make sure the conference is everything it promises to be.
There have been a few updates over the last month or so, so we thought it was about time for another blog post to keep you all informed!
---
Do you require help building a Shiny app? Would you like someone to take over the maintenance burden? If so, check out our Shiny and Dash services.
---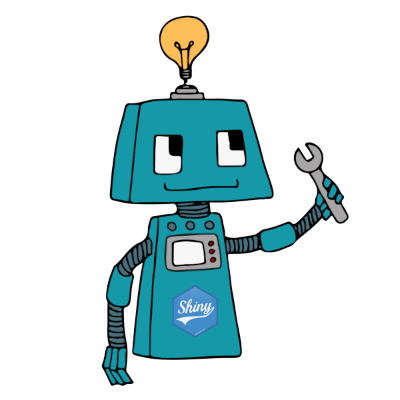 Speakers
We now have a list of speakers up on the website. We're excited to welcome these industry experts to Newcastle, and hear their take on all things Shiny in Production.
Plus more to be announced!
Workshops
The workshops for the afternoon of the first day are now confirmed. Our Jumping Rivers trainers are super excited to present three afternoon-long workshops on RStudio Connect, Tableau and Dashboards in R Markdown! When registering, make sure to select the tickets for workshop your interested in!
Introduction to RStudio Connect
RStudio Connect is a hosting platform which makes publishing your shiny applications; plumber APIs; R Markdown documents, and many other content types, painless and easy. In this workshop we will demonstrate a few different workflows which allow you to host, share, and scale content on RStudio Connect.
Faster and more capable of handling larger datasets than Excel, Tableau is quickly becoming a valuable tool for individuals and organisations who want to leverage their data. It's more user-friendly and simpler to learn than programming languages, but still allows a high-level of customisation. This workshop is designed for people with no prior experience of Tableau, who want to get to grips with the basics of summarising and interactively visualising their data.
Dashboards with R Markdown
R Markdown is an easy to use tool that allows you to dynamically create static or interactive documents and automatically update reports when data changes. Whether you are hoping to generate HTML, PDF or Microsoft Word like documents, or even slides for a presentation, R Markdown tailors to your needs. This workshop will demonstrate how to make simple flexdashboards in R Markdown.
Registration
Registration is now open! Early bird tickets are available until July 31st! To make the most of this 20% discount, head over to our conference website.
We can't wait to welcome you to Newcastle on 6th-7th October 2022!
---