Jumping Rivers are a fully certified Posit Partner, which means that you can purchase your Posit Pro Products directly from us. You don't lose any of the benefits of purchasing from Posit, but you gain access to lots of additional benefits, such as set-up assistance and discounts on our maintenance services. We also offer exclusive Posit Connect training to help get you started with your new set-up.
Trusted By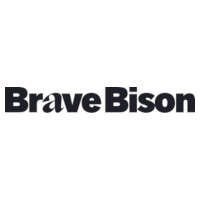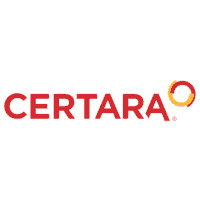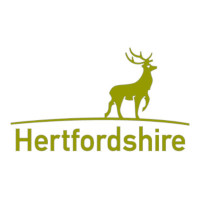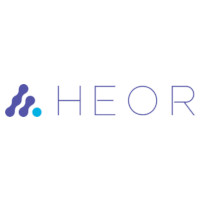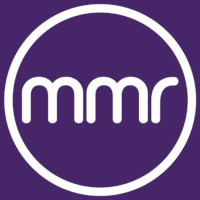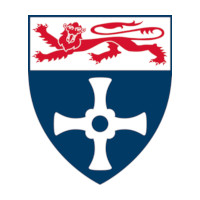 The Products
Posit Workbench
Posit Workbench is tailored to data science teams, supporting both R and Python, allowing data scientists to code in their preferred environment. This flexibility means teams can collaborate more effectively, regardless of their preferred language!
Workbench allows for everyone to work from a server, allowing for centralised package management, and the opportunity to leverage the power of IT-managed computing clusters.
Workbench was built with security in mind, so includes first class security features to ensure that your work remains secure.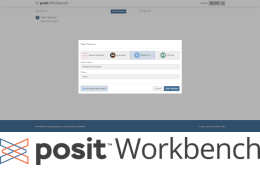 Posit Connect
Posit Connect allows you to deploy and publish all of your R and Python projects safely and securely, including applications (in Shiny, Streamlit and Dash), reports, notebooks and dashboards.
Posit Connect allows you to automatically execute your code on a schedule such that your reports and dashboards are always up-to-date and available, without the requirement for programming knowledge from the end user.
It provides secure access to content for all stakeholders and collaborators, depending on access levels that you choose.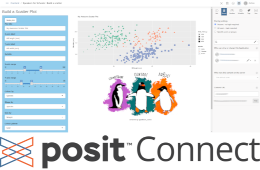 Posit Package Manager
Posit Package Manager (PPM) is a repository management server that allows you to organise and centralise all of your R and Python packages, supporting cross-language development for your data scientists.
With PPM, you can curate your own custom repository, allowing your developers to move between languages, and avoiding any harmful packages from public repositories.
Publish and share internal packages throughout your organisation, use historical snapshots to ensure old code will always run, and access all your packages offline with PPM!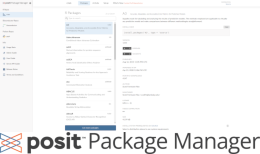 Posit Team Training
At Jumping Rivers, we want to make sure that you go away with the knowledge to get the most out of your Posit installation.
Our data specialists and trainers have developed training courses to introduce you to the ins and outs of the products, so you can spend more time concentrating on your data.
To learn more about our training courses, take a look at our training course listings or get in touch to figure out what's right for you.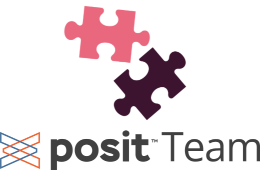 To get started, get in touch and our representatives will get back to you to discuss your needs.
Contact Us!
GCloud and DOS
You can procure all of Jumping Rivers' Data Engineering and Data Science services, along with any Posit license through the latest version of GCloud (GCloud-13). We use this framework to ensure a swift procurement route for both NHS and Government bodies in the UK. To locate us in GCloud, simply search Jumping Rivers or Posit.